We have a standard shipping & handling charge of $15.00 to businesses in the continental US. This flat $15.00 s/h is charged regardless of the size of the order. We ship most Wholesale orders by UPS Ground. Please call for special shipping (FedEx, overnight, etc.). Wholesale (Resale) Orders are not charged any Sales Tax.
Dealers with established credit: Net 30 days.  New Dealers: Apply for credit by sending or faxing their Company Credit Statement.  New Dealers are encouraged to order COD or with a company credit card until their credit is established.
Minimum order is $250.00 (no exceptions).
For latest Wholesale Pricing, call (800) 531-4890 or e-mail us at:  myerchin@myerchin.com and put "Wholesale Price List" in the subject line.
Please browse our store and become familiar with our different models.  You may wish to order from our Distributors.
 Blue Ridge Knives 
        
     Wholesale Knife Supplier

  Defender Industries 
        
   All things nautical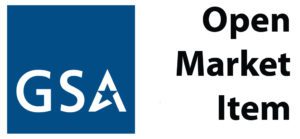 •  Myerchin, Inc . Dunns Number:   363709262
•  Supplies SIN:   613-001
•  You can order all Myerchin Rigging Knives as "Open Market Items"
•  There are no shipping charges on Government Orders for standard shipping. Please call for special government pricing.  If you order on our website at retail prices, we will automatically adjust to our reduced government prices before we ship.  We accept:   Net 30 days (2% Discount for 10 day payment), and Govt. credit cards.   
•   Minimum order is $75.00     
•  For latest Govt Pricing, call (800) 531-4890 or e-mail us at:   myerchin@myerchin.com